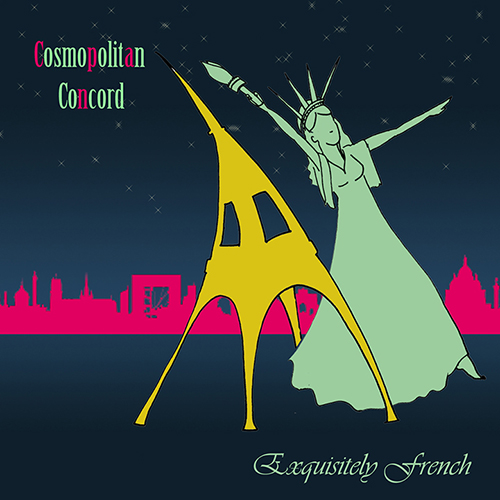 During her travels, Roxanne Alexander had heard most of the songs on this album in hotel lobbies, on airplanes, or in piano bars in their instrumental or American versions. When she moved to France, she heard the original versions, and realized that they were, in fact, French.
Exquisitely French is a tribute album to the "chanson française". The term of this musical genre was coined in opposition to variety music that developed with the music industry. The lyrics are inspired by literature, and the music follows the rhythm of the French language.
The selection of songs on this album covers the Golden Age of the "chanson française", songs by Charles Aznavour, Jacques Brel, Édith Piaf, Charles Trenet etc., from the '40s to the '60s.
Sung in English, these songs became top hits in the USA, and internationally renowned. Cosmopolitan Concord gives them a modern twist and a world music sound.