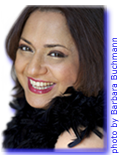 Roxanne Alexander
Bandleader and vocalist Roxanne Alexander, after extensive travels in early childhood with her parents, grew up in Switzerland, and then settled down in France. She studied classical guitar and vocal jazz. She has been exposed to different styles of music throughout her travels as well as the multicultural environments that she has always lived in.


Stéfanus Vivens
French musician, arranger, composer and sound engineer Stéfanus Vivens, plays half a dozen instruments including the piano, harmonica and accordion. He studied classical piano, jazz, orchestration, synthesizers and computer assisted composition. He has recorded and toured in several countries of Europe, South America, Africa and Asia.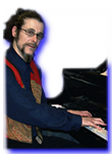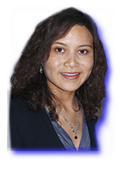 Gabriela Bustos Soria
Bolivian Gabriela Bustos Soria is the backup vocalist and saxophonist of the band. She studied saxophone and improvisation, attended the National Conservatory of Bolivia, and trained in Bolivia, Switzerland and Holland. She has played in several bands in jazz festivals and concerts. She came to France to have a wider scope for her music.